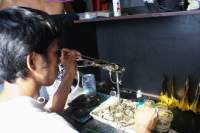 Black pearl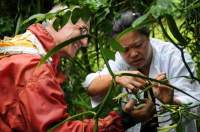 Vanilla farm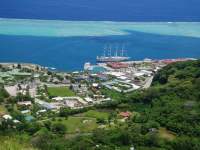 Uturoa from the Tapioi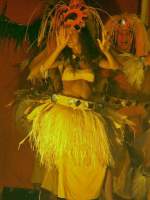 Dance

tahiti is 12 hours behind France (summer time). when it is midnight in Tahit ,it isi noon in Paris. tahiti is 2 hours behind Los Angeles
There are 2 seasons: the dry season from March to November and the rainy season from Novenber to March
The differences between the seasons are not always strikingly noticeable.


Sea-water temperature range from 26°C/79°F in August to 29°C/84°F in February

.
Air temperature range from 24°C/75°F to 30°C/86°F (daytime).


The French Pacific Francs (XPF) is the currency in use.
We have a fixed exchange parity with the Euro (1€=119.33 XPF)
Uturoa as 4 banks with ATM machines in the main street. many shops accept crédit cards.
When you come:
You will need a valid passport, and, if you are transiting in the US, an ESTA authorization.



Raiatea, the capital of the lLeewards islands has an hospital, several private doctors, dentists, physiotherapists... Well-stocked shops, a daily covered market.
Raiatea is also the nautical center of French Polynesia with 3 marinas and 4 sailing charter companies.
Tahaa and Raiatea grow most of the famous

tahitian vanilla.


All july is busy with

Heiva fesitivities:

dancing and singing contests and many other cultural activities.


Hawaiki Nui Vaa

the great international canoe race take places every November. It lasts 4 days.
In may The

Tahiti Pearl Regatta

gathers local and overseas sailing fans for four days of competition and fun in the Leewards islands.